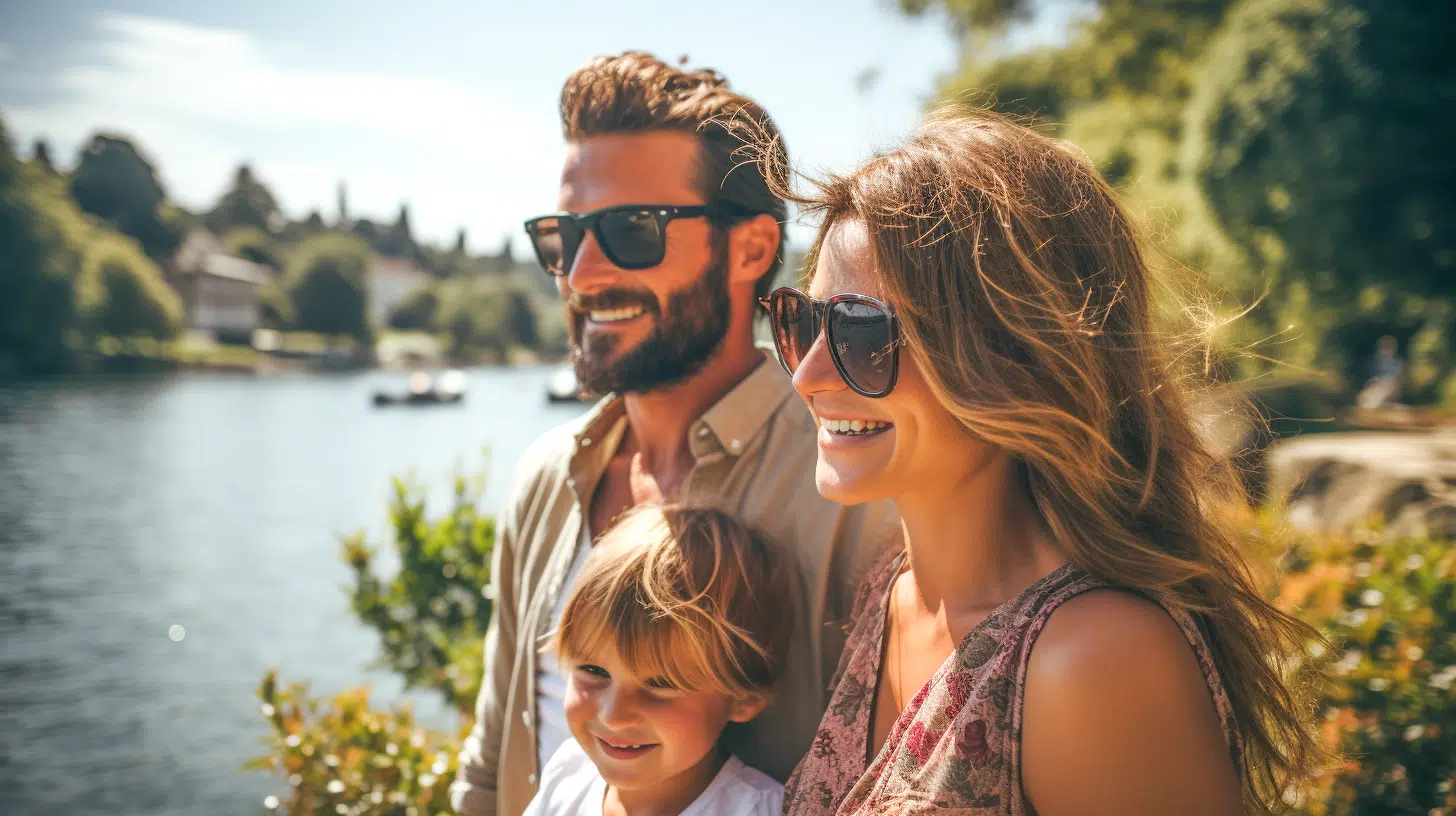 Camping Paradis near Thiers in the Puy-de-Dôme department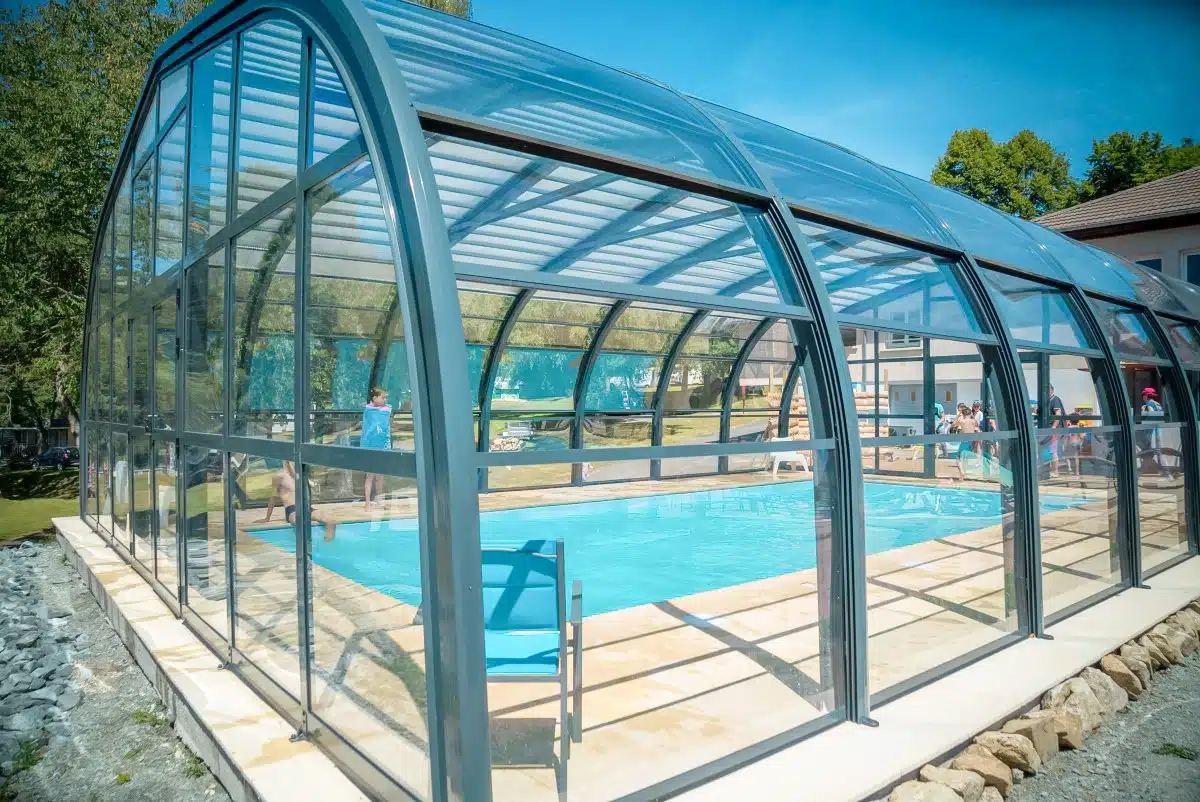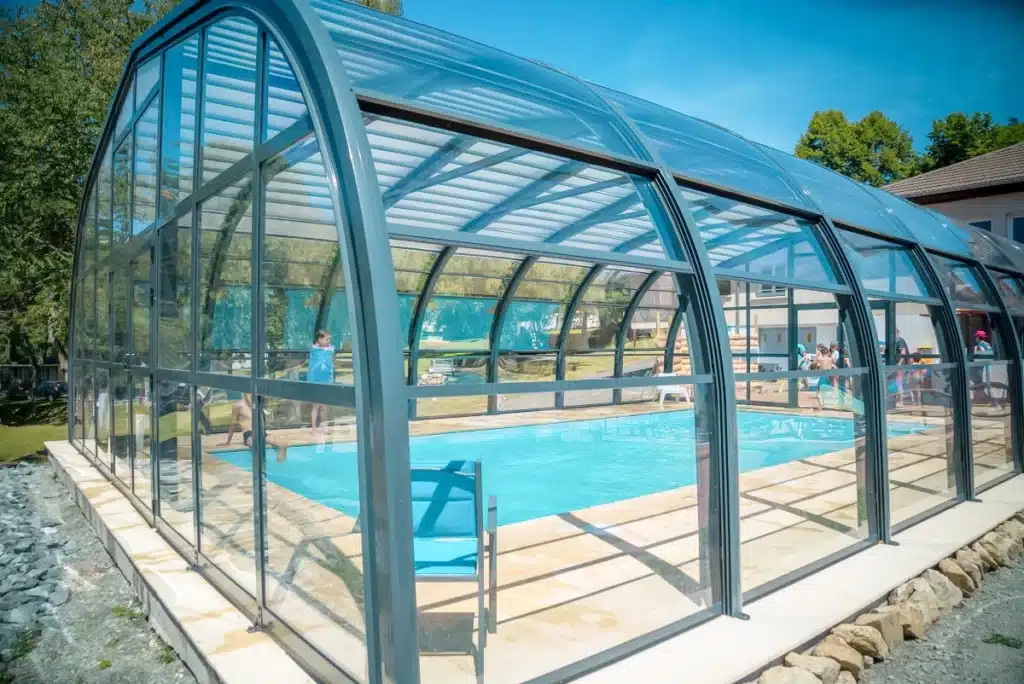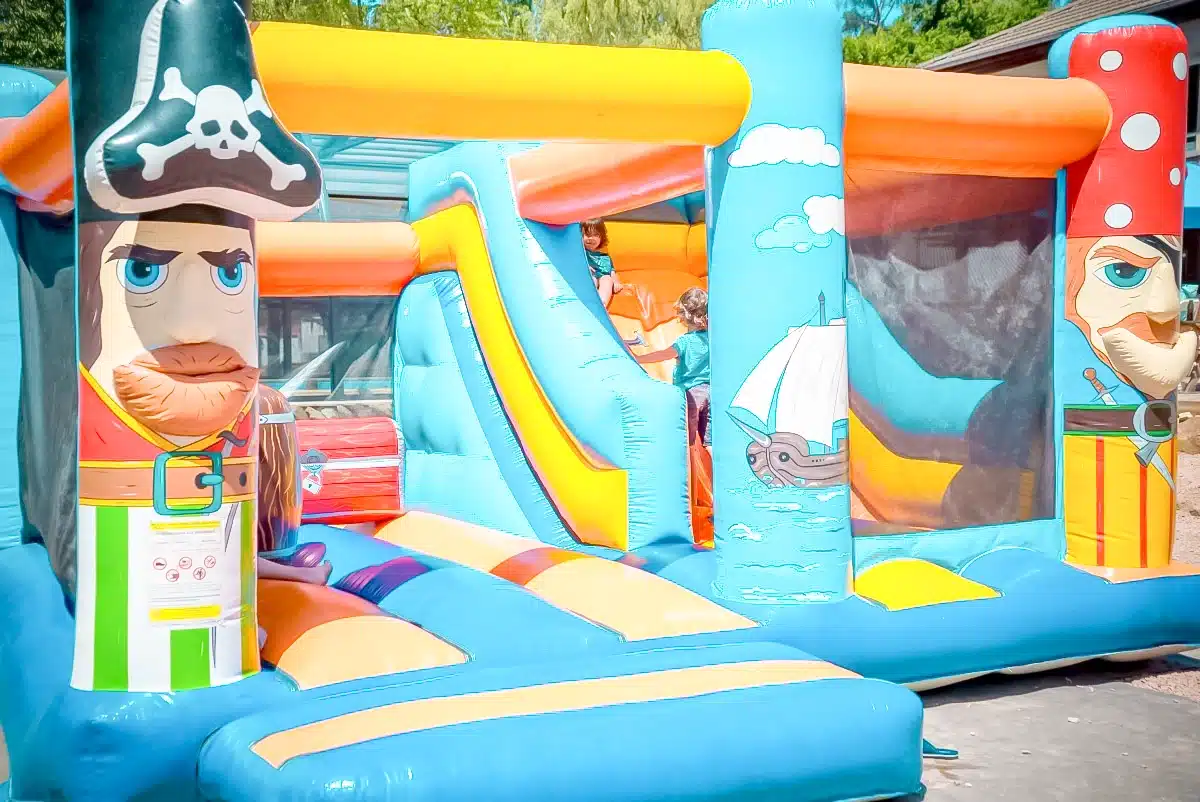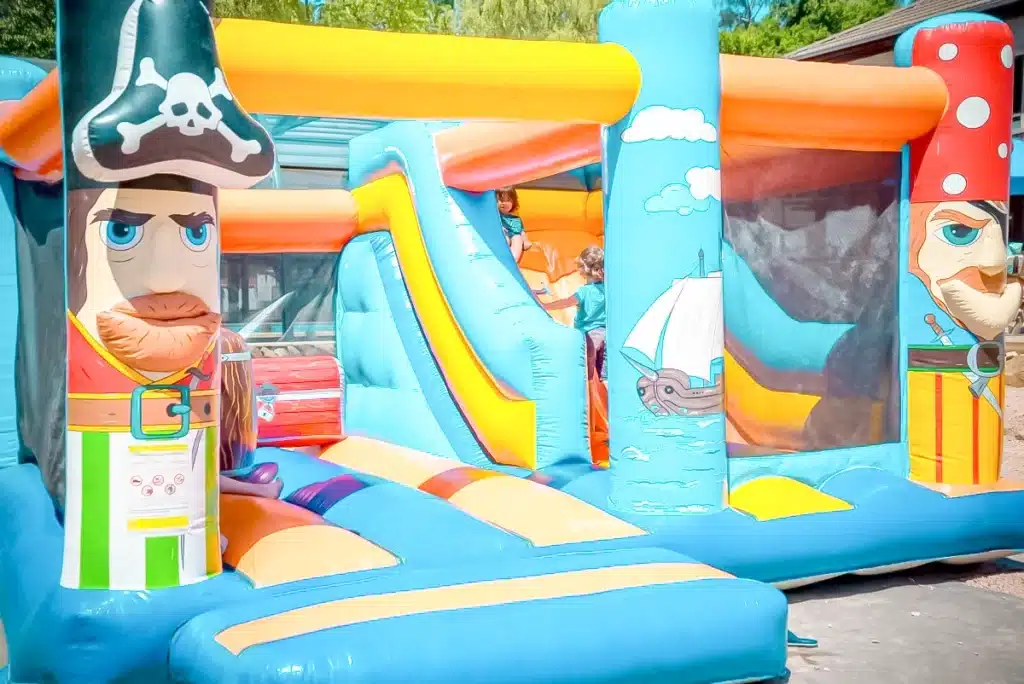 Adults are also catered for with sports tournaments, games and evening entertainment in the bar area.
Sports facilities such as sports fields, a playground and miniature golf courses are available for active, fun-filled family vacations.

Family events near Thiers
In the heart of the Auvergne-Rhône-Alpes region, just a stone's throw from the Chaîne des Puys and the Vichy spa town, discover our Camping Paradis Les Chanterelles in Saint-Rémy-sur-Durolle, the "corkscrew capital of the world". We look forward to welcoming you to the Puy-de-Dôme department!
Your family vacation is sure to be a lively one, thanks to the many activities on offer at Camping Paradis near Thiers! Your children can take part in sports, fun and educational activities on a variety of themes, including ecology and arts and crafts.
The kids' club is the ideal place to meet new friends and make the most of their vacation.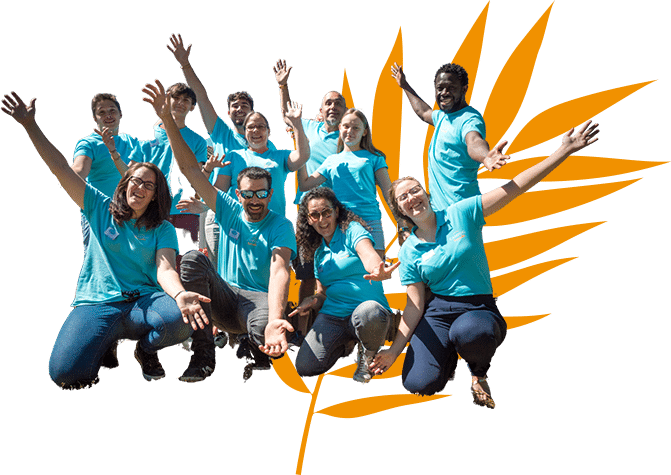 Our labels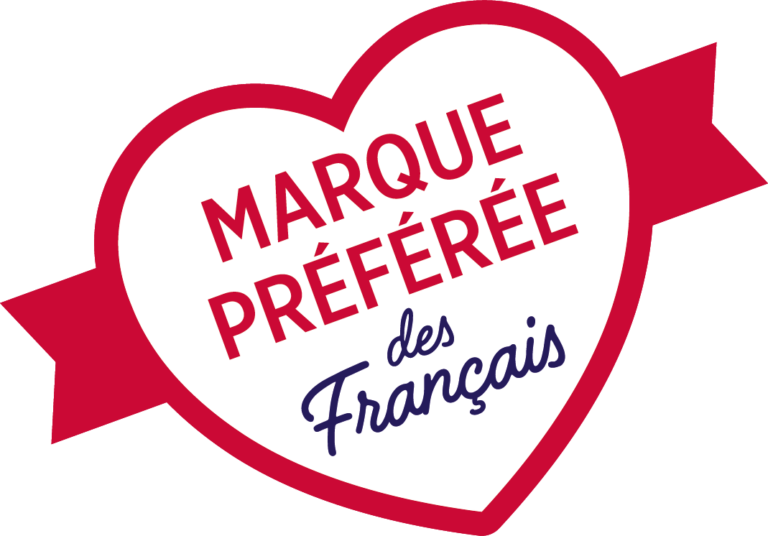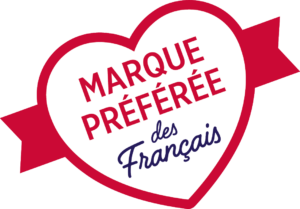 Voted favorite camping brand by the French since 2021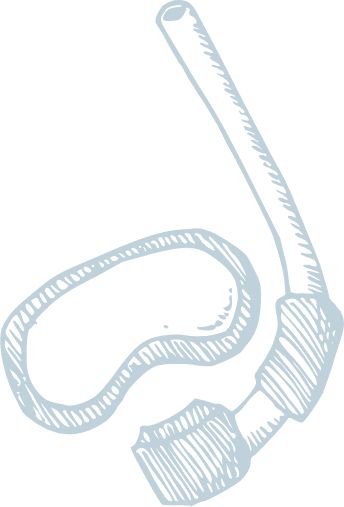 Relax in the heated swimming pool at Camping Paradis
---
Treat yourself to moments of absolute relaxation in the heated swimming pool at Camping Paradis near Thiers.
Whether you're with family, friends or just the two of you, take advantage of the indoor heated swimming pool for unique moments of bathing, swimming and fun.
Relax on the poolside loungers, under the sun or in the shade of an umbrella. Camping Paradis offers you an ideal aquatic area for an unforgettable vacation.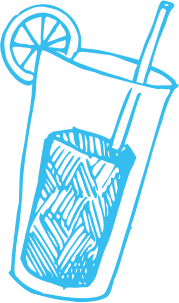 Camping Paradis familial in
Puy-de-Dôme
---
Camping Paradis les Chanterelles is a true family paradise in the Puy-de-Dôme!
Our smiling team welcomes you warmly every day, whether in high or low season. Take advantage of our practical services such as the laundry, where you can take care of your laundry without worry. For optimum comfort, we also offer additional rentals, from towels to sheets. Travel with your pet, too, and start your mornings with our bread deposit service.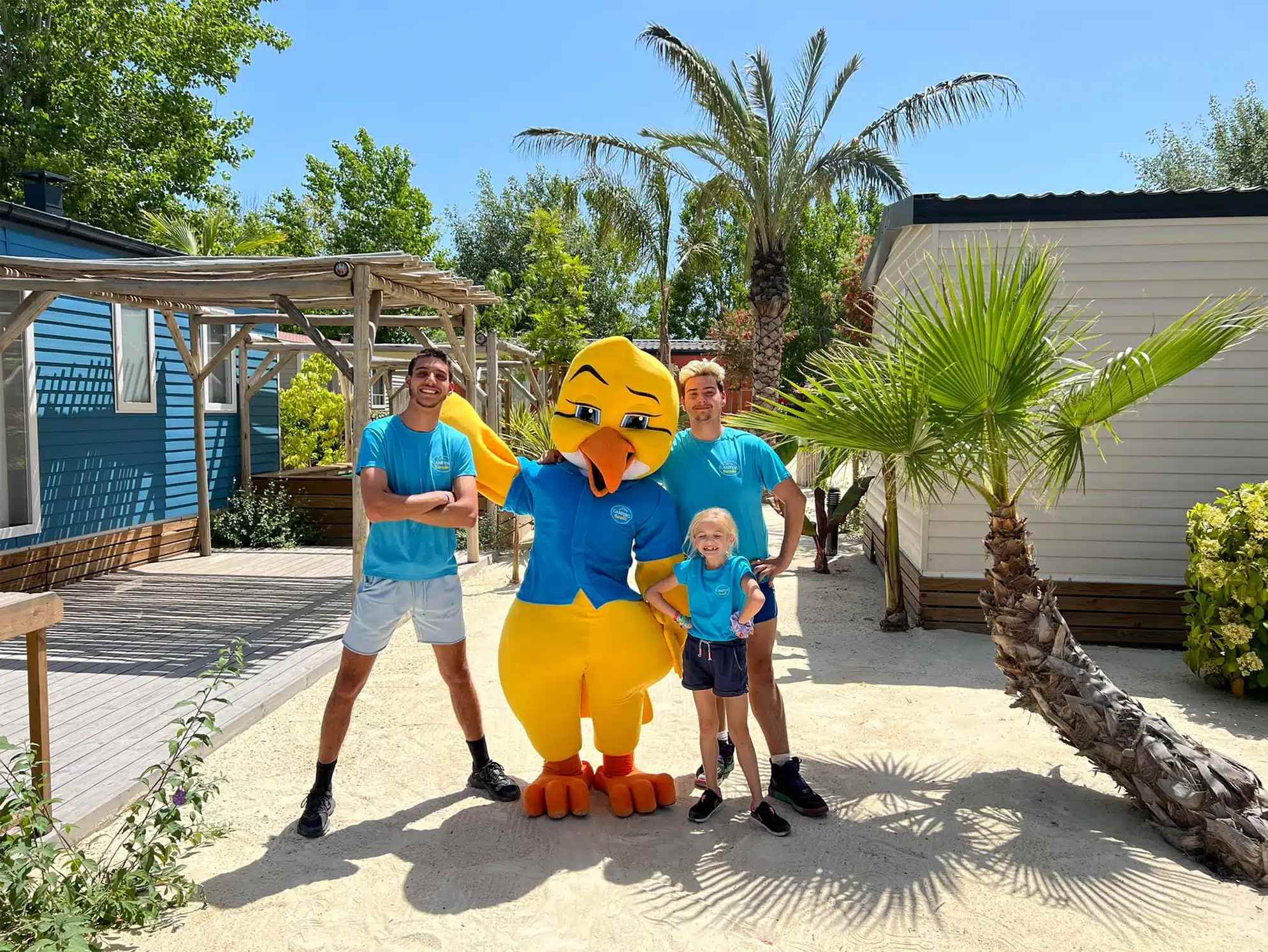 5 Advantages of Camping Paradis
---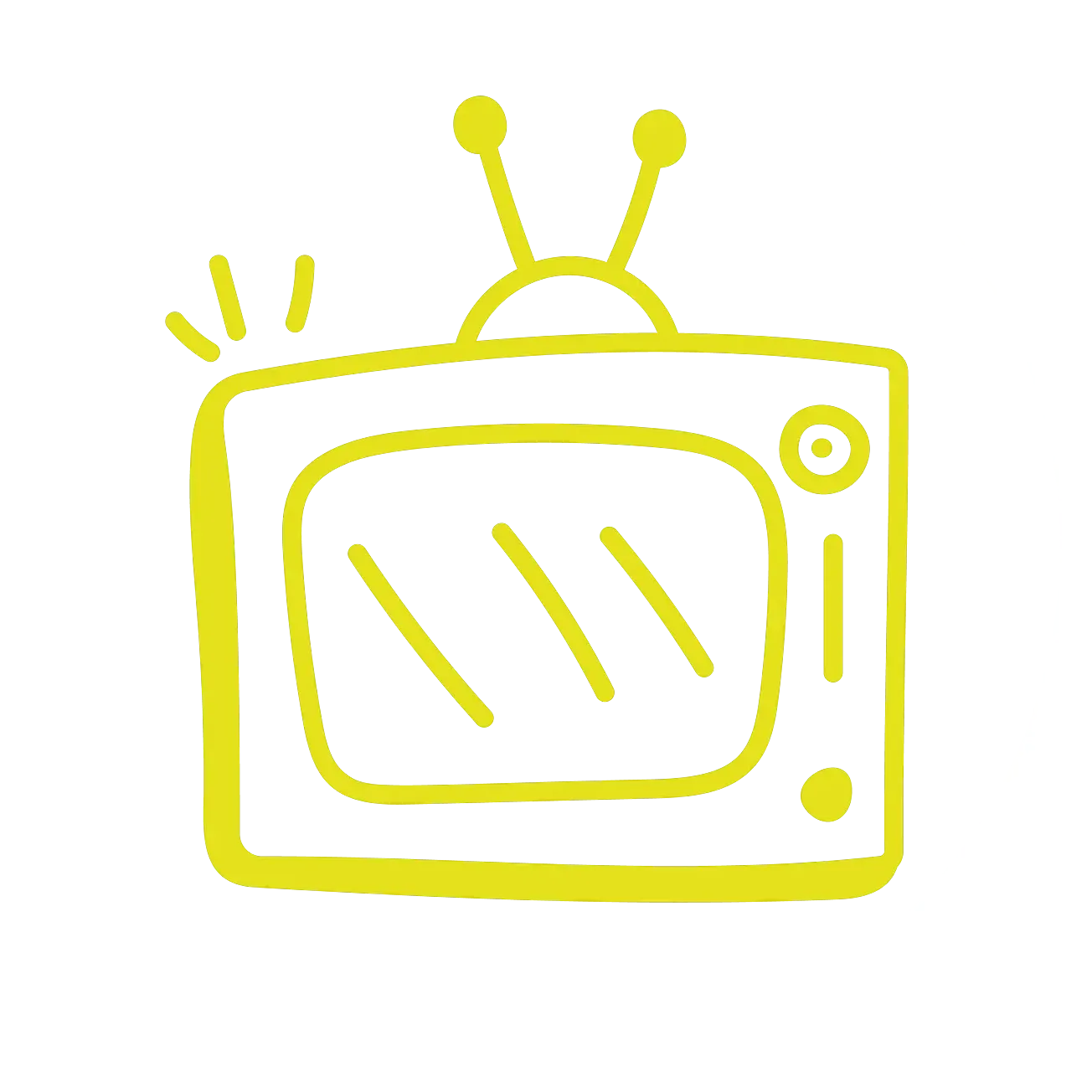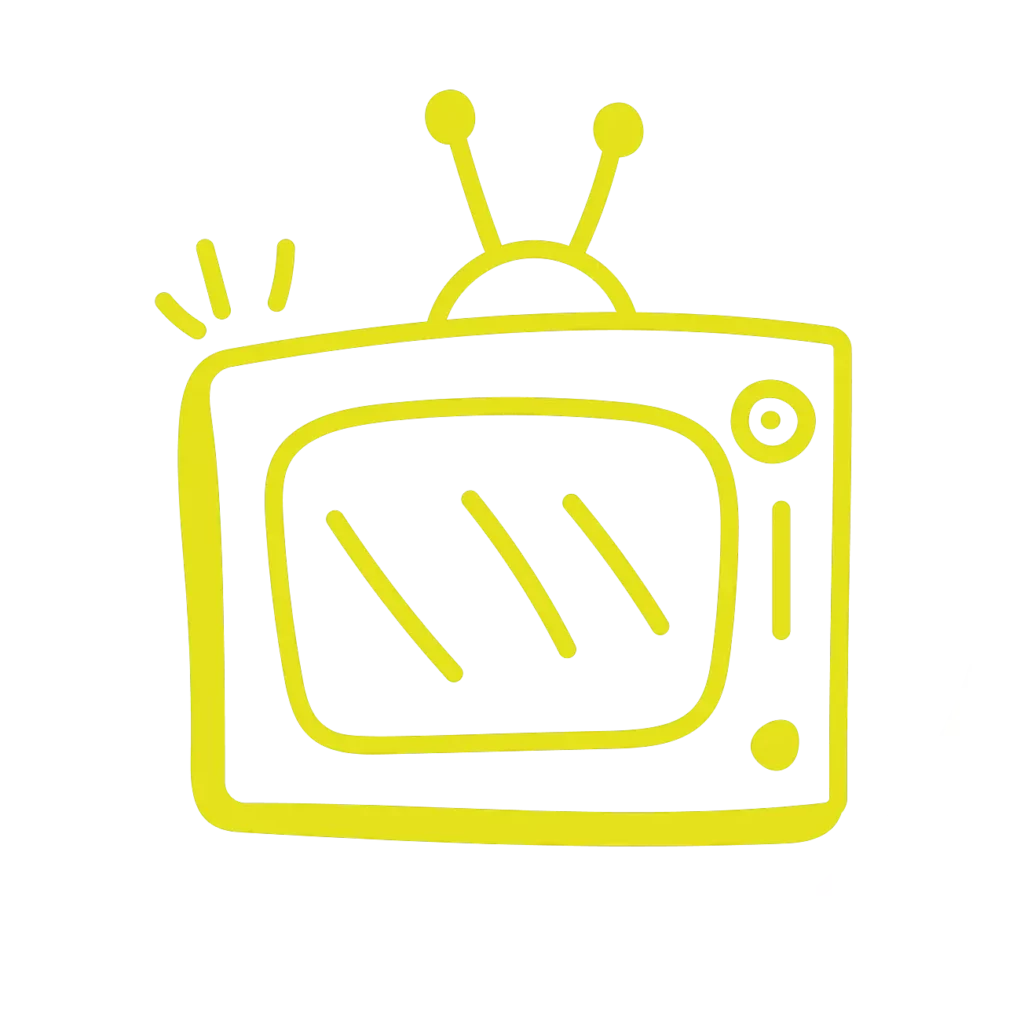 Experience the atmosphere of the Camping Paradis series
Laurent Ournac, the cart, the uniforms… it's all there!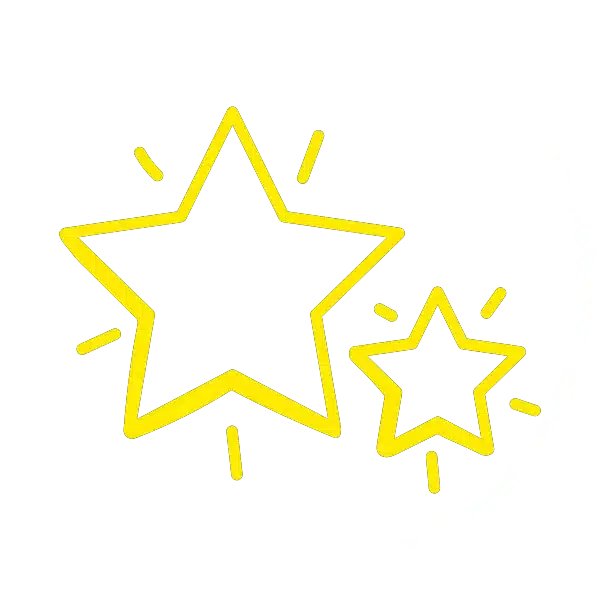 The stars' paradise tour
TV & song personalities just for you!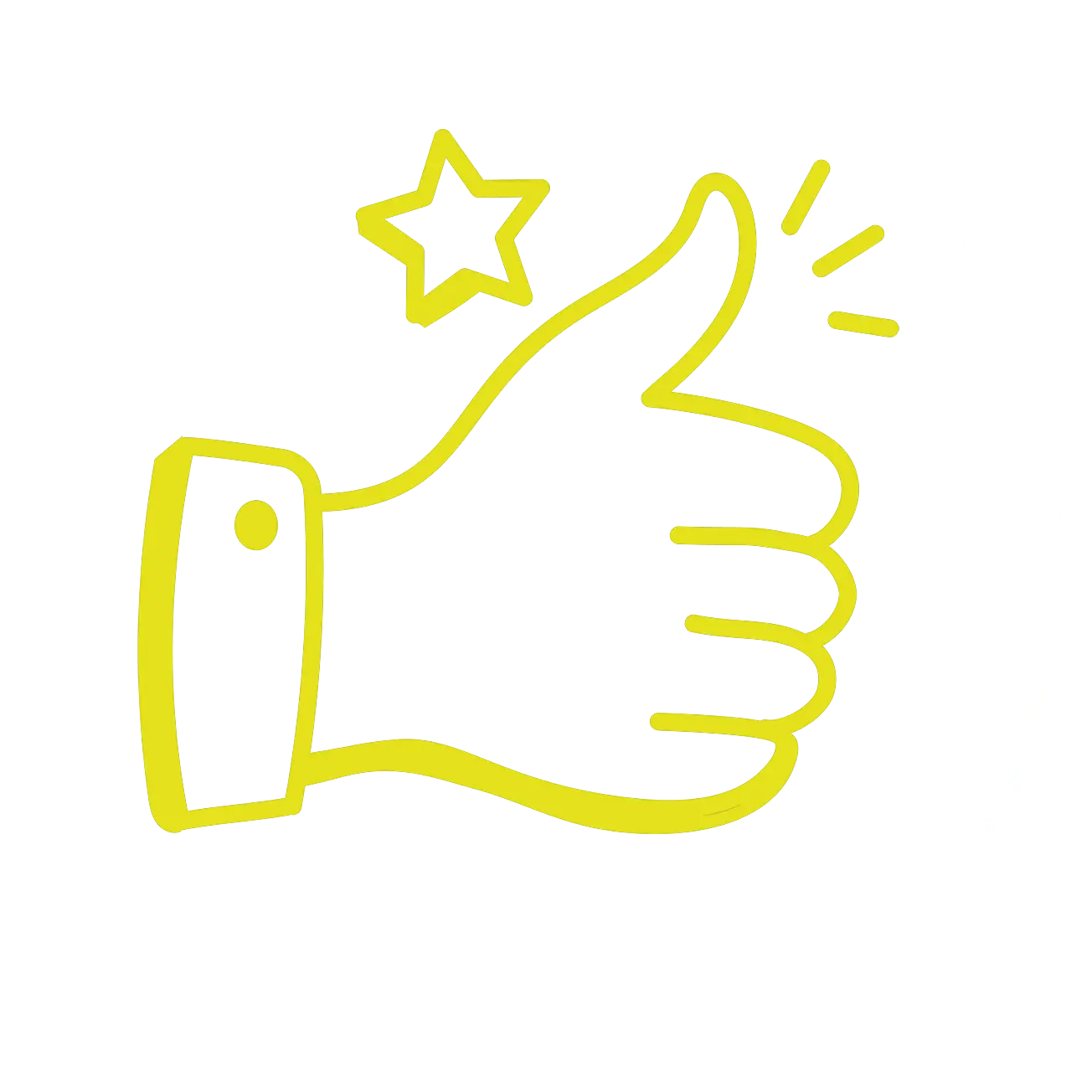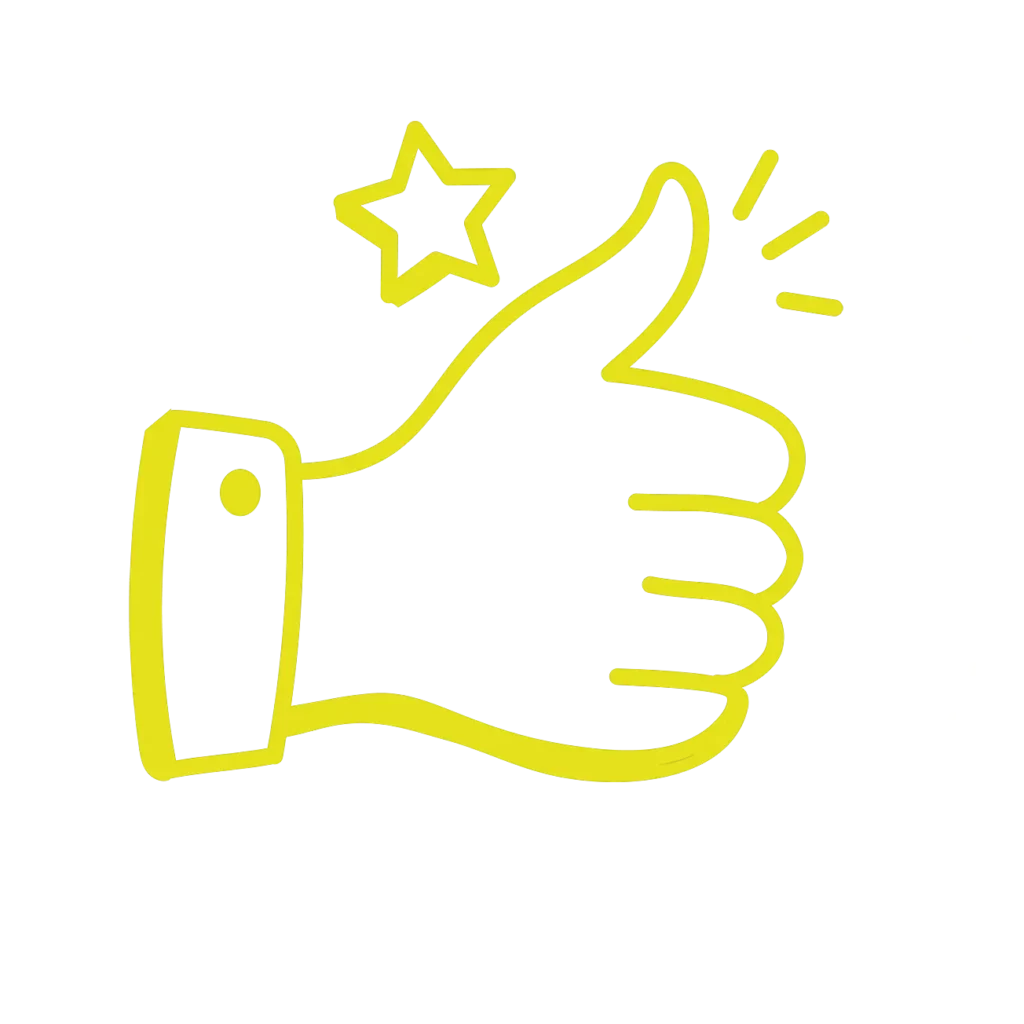 Entertainment
labelled Camping Paradis
For maximum family fun!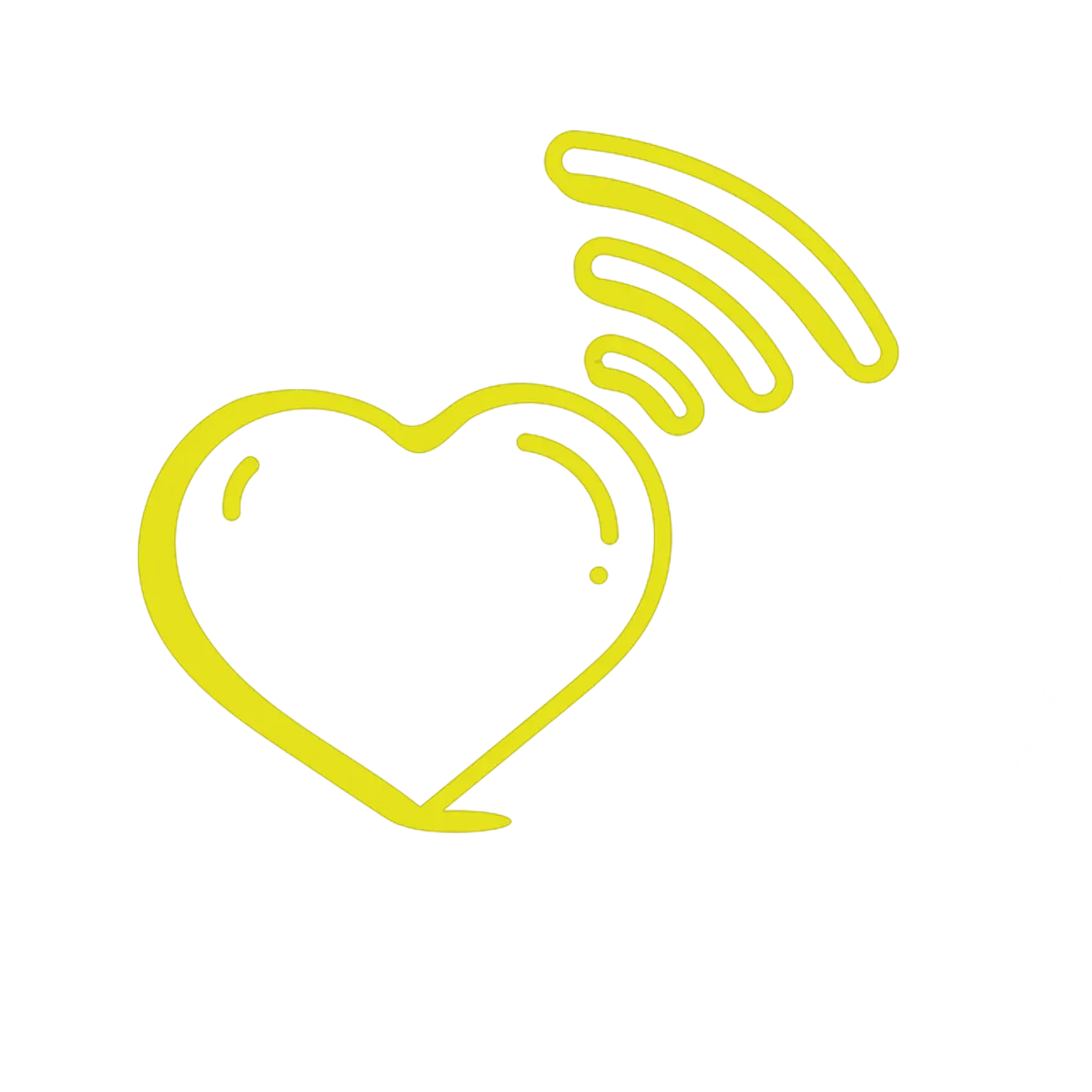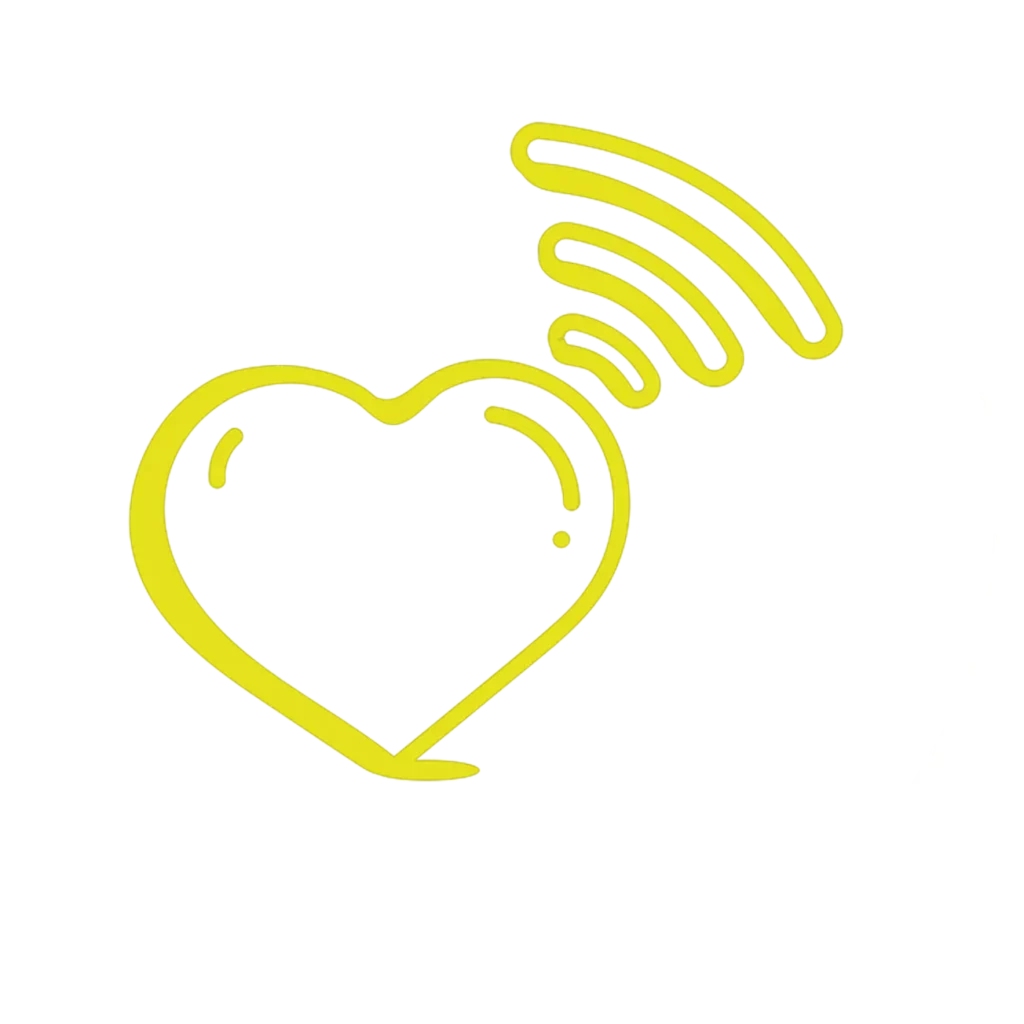 Top quality from reception to accommodation
Which reflects the values of the TV series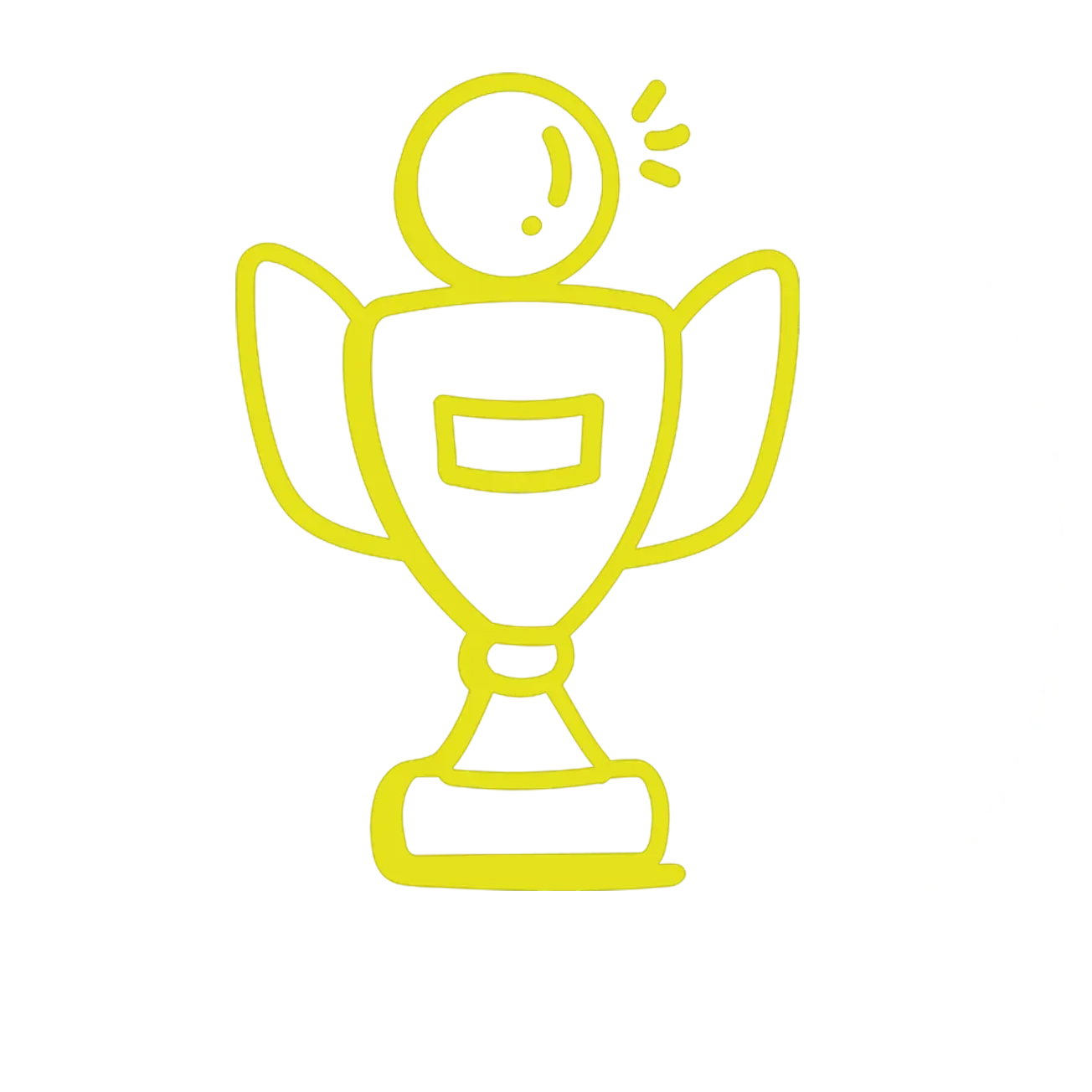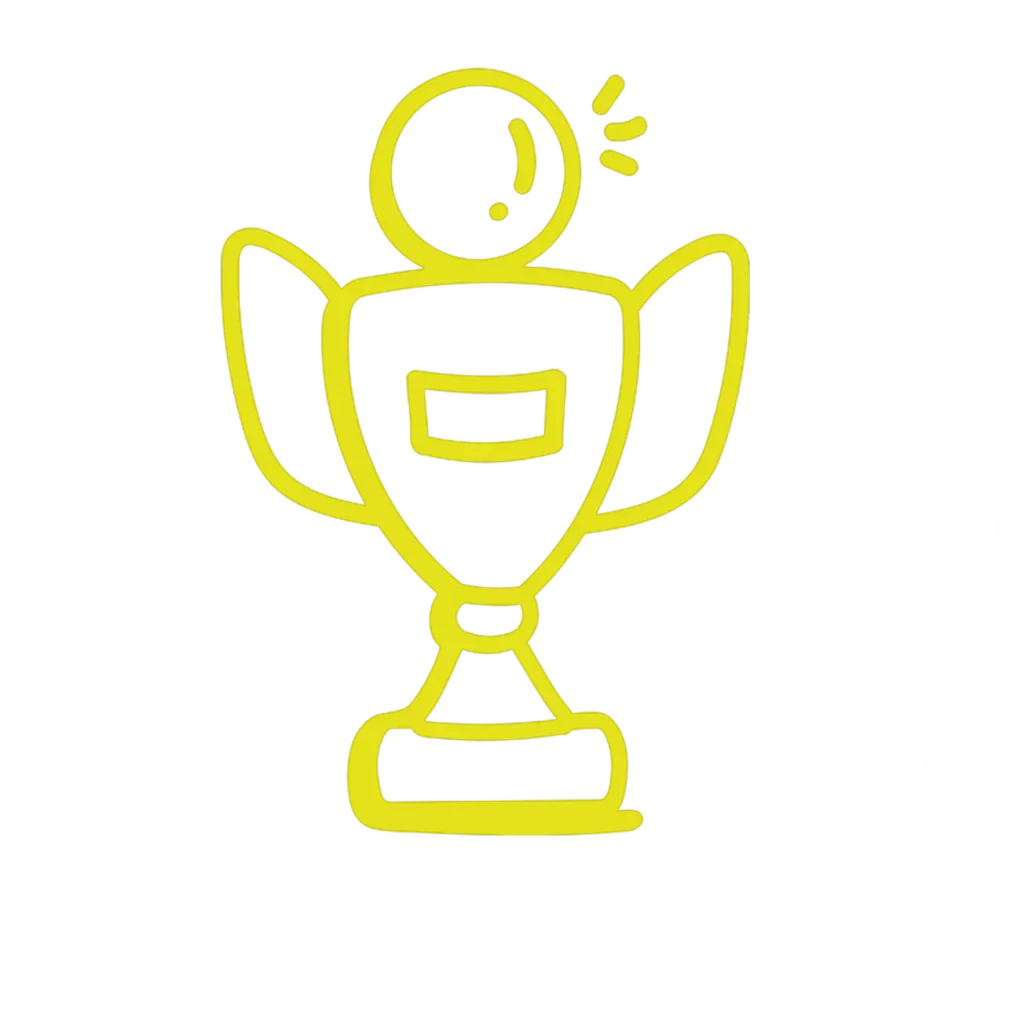 Voted France's favorite camping brand
Elected in 2021
Enjoy a 4-star stay at Les Chanterelles
---
Enjoy a change of scenery with family or friends in a quiet, natural setting. Choose from our spacious, well-equipped and pleasant rental accommodation for a dream vacation in the Auvergne.
You can also opt for spacious rental pitches with quality sanitary facilities for a relaxing, authentic vacation.
Whatever your choice, your Camping Paradis Les Chanterelles guarantees you privacy and a warm, friendly atmosphere in the purest tradition.

---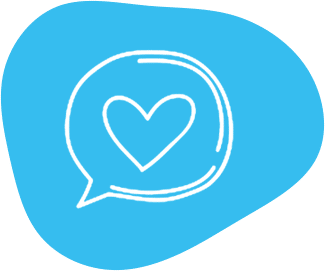 Our customers
what they think
---
Top 5 heart-warming reviews
We would like to emphasize the excellent welcome, the availability of the staff and the general good mood that reflects the spirit of camping paradis. Not to mention a host of events to set the tone for the vacation season. The manager is particularly attentive and concerned about the quality of the service provided, even at the end of our stay, and is always ready to listen.
We strongly recommend that you stop off here for a pleasant vacation! Many thanks to the whole team,
Great welcome, great location, for a great weekend. We didn't want to leave again because we enjoyed the peace and quiet, the staff listened and smiled and that made us happy. Thanks Rdv in 3 months!!!
We spent a week (end of July 2023) at this campsite and were delighted. Family campsite (couple with child aged 16 and 3 and a half), guaranteed peace and quiet, mobile homes are not on top of each other… The team is top notch, smiling, friendly, at the service of its holidaymakers 👍. We recommend this campsite for those who want to spend some quiet family time together. The pool is sure to delight young and old 👍
Our accommodation faced the forest, a beautiful location! We had 2 rentals and the manager placed us very close, Thank you! They are very responsive when needed
Lake within walking distance, swimming pool, mini golf course, playground for young children too. I highly recommend it with children!
Well located campsite, beautiful lake 200 m away, nice place to rest.
Lots of green space, our dog was happy. At the height of the season, when the campsite is fully operational, it must be very lively.
Helpful, smiling staff.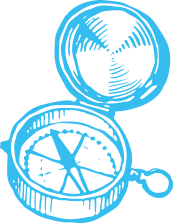 Discover Thiers and the Puy-de-Dôme from our Camping Paradis
---
---
Explore the Puy-de-Dôme from our Camping Paradis and let yourself be charmed by the wonders of the region.
Discover the most beautiful villages such as Lavaudieu, Usson and Allègre, soak up the history of Billom and stroll along the banks of the Vauziron at Châteldon.
You can also enjoy sporting and family activities, such as mountain biking in the Livradois-Forez regional nature park and thrilling adventures like hot-air ballooning and accrobranche.
Don't miss the chance to visit local farms and discover Thiers, the capital of French cutlery.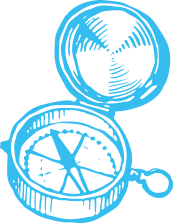 We offer a variety of activities including swimming pools, evening entertainment, sports fields, children's playgrounds and nature walks.
Yes, we accept dogs and cats in our accommodation and pitches for a supplement of €4 per day per animal.
Yes, we have rental pitches with quality sanitary facilities for your comfort and convenience.
Yes, we offer bicycles, barbecues and other equipment for hire to enhance your stay.
Yes, you'll find shops and supermarkets just a few minutes' drive from the Camping for your everyday needs.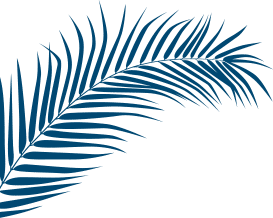 News from Camping Paradis Les Chanterelles near Thiers
---