Discover the Puy-de-Dôme
The most beautiful places to visit in Puy-de-Dôme
During your vacation at Camping Paradis near Thiers, take the opportunity to go sightseeing in the magnificent puy-de-Dôme department, in the Livradois-Forez region . Set off to discover the most beautiful villages to visit in the area.
Follow the road to two charming villages, Lavaudieu and Usson. Visit Viverols, with its castle ruins and winding streets. Or Allègre crowned with "his gallows"!
Don't miss Billom, a town in the lower Livradois region, with its medieval quarter surrounding the collegiate church of Saint-Cerneuf. You can also enjoy an enchanting walk along the banks of the Vauziron river in Châteldon.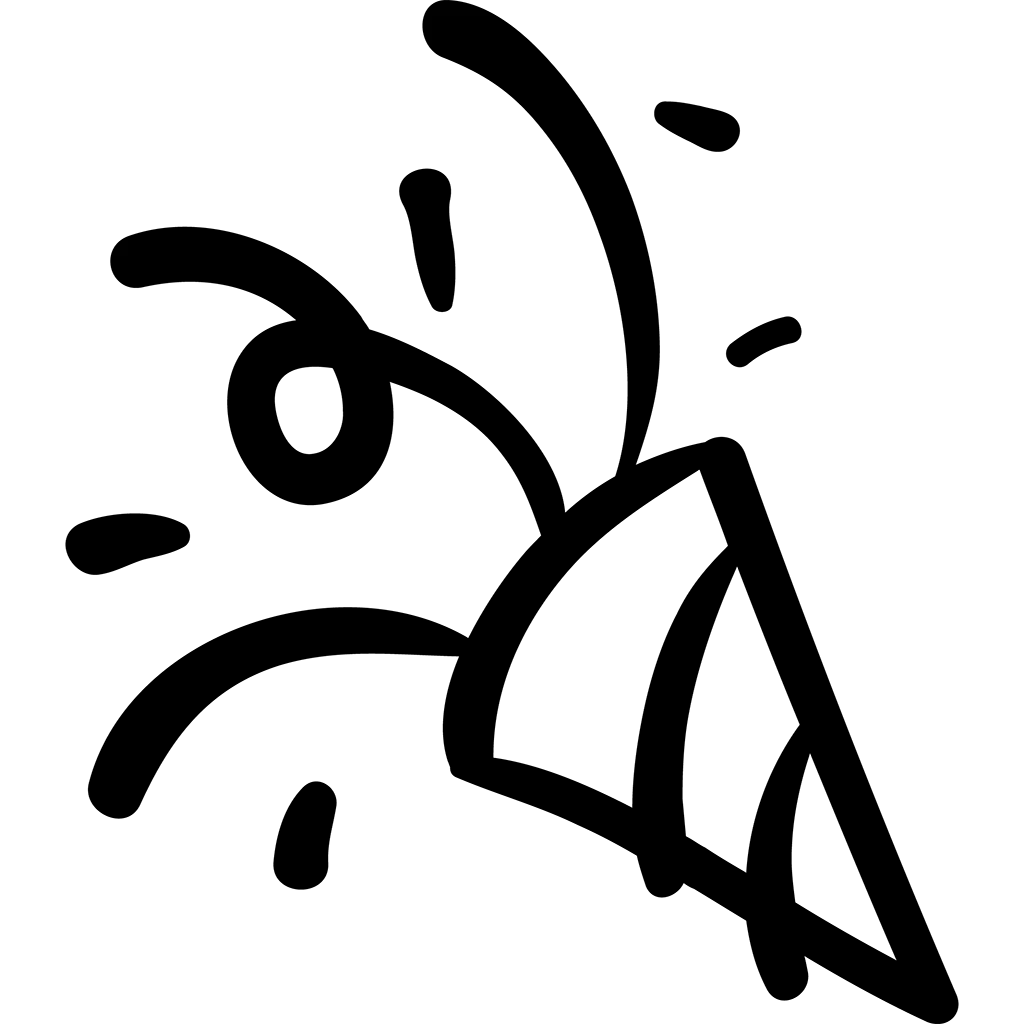 Things to do in Puy-de-Dôme
---
During your family vacation at Camping Paradis near Thiers in the Puy-de-Dôme region, take advantage of a wide range of sporting and family activities.
France's largest mountain biking area, the Livradois-Forez Regional Nature Park offers 125 signposted mountain bike trails. A great opportunity for the whole family to go mountain biking!
Fill up on energizing memories with emotionally-charged activities: hot-air ballooning, accrobranche, rando-ferrata, Prabouré zip line, dog-drawn sleigh rides, etc., and you're off for an off-the-beaten-track vacation with family or friends!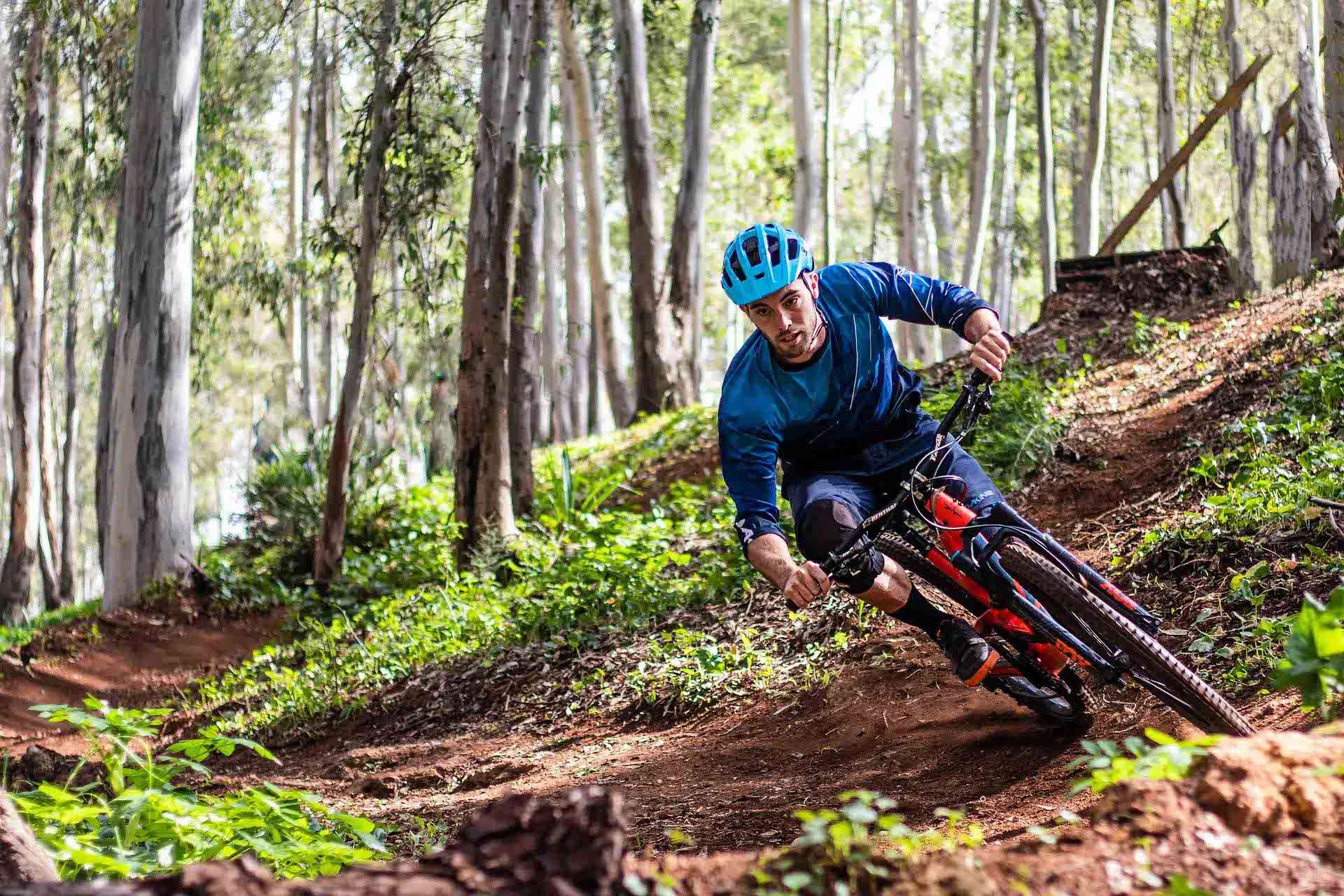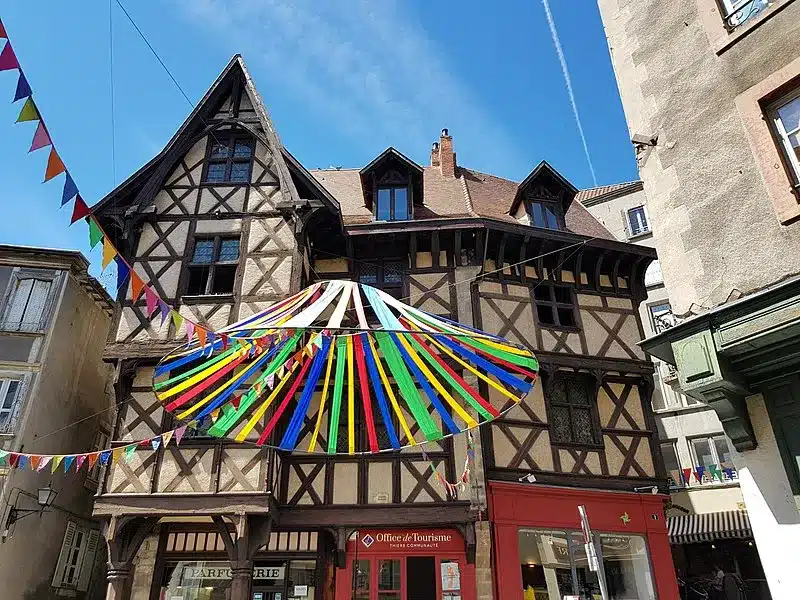 Must-see sites in Puy-de-Dôme
For your vacation in the Puy-de-Dôme region of Auvergne, you'll need to discover some of the region's heritage.
In the Livradois-Forez Regional Nature Park, take a tour of one of the numerous farms and agricultural operations to discover livestock and poultry You'll be able to taste the sweet, gourmet red fruits of the Pré fleuri farm, the Garnasson farm in Doranges, and the Supeyres farm, where you can sample a piece of Ambert PDO cow's tomme or fourme.
You can also visit the town of Thiers, capital of French cutlery. Discover gastronomy and heritage on vacation with the kids!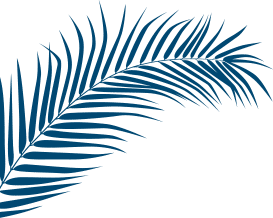 Discover our swimming pool, the lakeside and our activities:
---